Discussion Starter
·
#1
·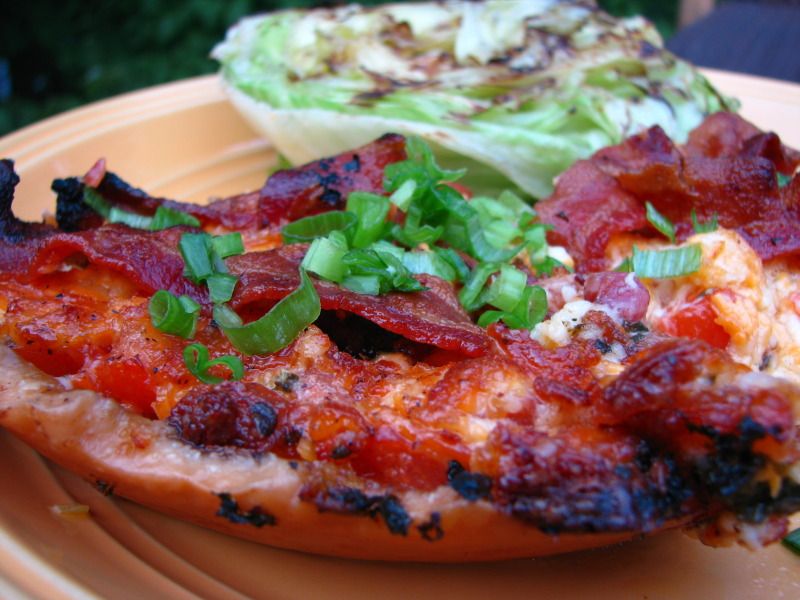 Homegrown tomatoes are a staple in backyard gardens during the summertime, and the culinary possibilities of tomatoes are virtually endless. I wanted to make a "better" tomato pie, so I decided to add two of the greatest things ever added to tomatoes - bacon and lettuce!
What you'll need:
4 cups fresh chopped tomatoes, chopped into medium to large chunks
1 cup shredded cheddar cheese
1 cup shredded mozzarella cheese
1 cup of mayo
1/2 cup chopped green onion
Salt
Pepper
Chopped basil
Thick sliced bacon
Fresh head of lettuce, halved
Pie crust
Tobasco or Louisiana hot sauce
Olive oil
It is important to remove the moisture from the chunked tomatoes. To do so, salt lightly and place the chunked tomatoes in a collander and allow them to drain for 15 minutes, then squeeze any excess moisture out by patting them with dry paper towels. Start a medium temperature fire in your grill, around 350°. Place the pie crust in a grill safe baking bowl and pre-bake on the grill, indirect for about 10 minutes, or until it JUST starts to brown. While the crust is browning, place about 6 slices of bacon on the grill, on the edge of the direct and indirect zones, and let them cook until they are crisp.
Remove the pie crust from the grill and sprinkle to bottom of the crust with a layer of chopped green onions. Next layer the chunked tomatoes, adding the chopped basil on top.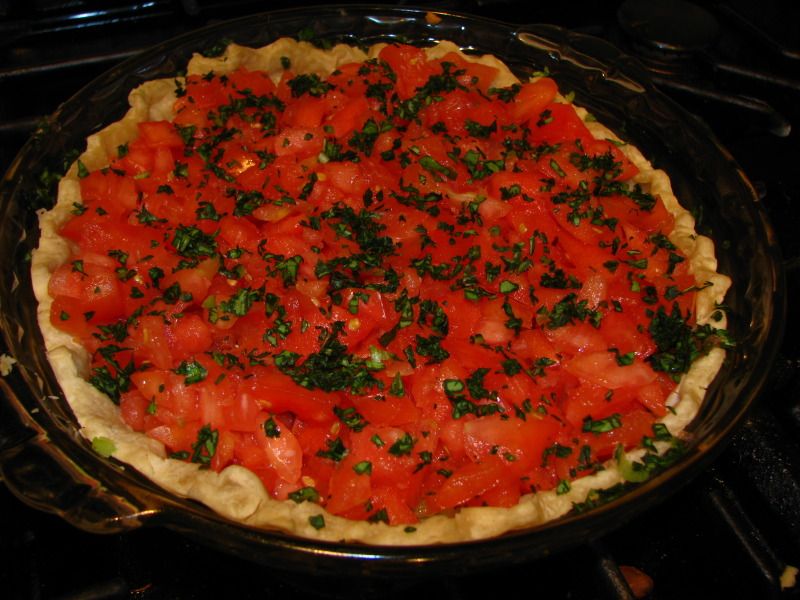 Combine the shredded cheeses with the mayo and stir to mix well. Layer the cheese/mayo mixture over the tomatoes, season with black pepper and hot sauce to taste, then top it off with the crisped bacon.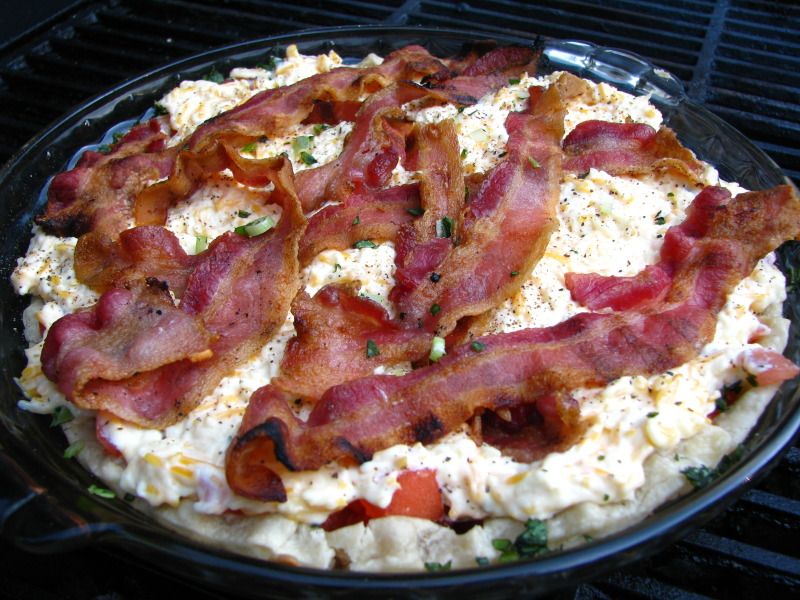 Place the pie back onto the indirect side of the grill and let it bake for about 15 minutes, or until the cheese has melted and the crust has browned completely and crisped.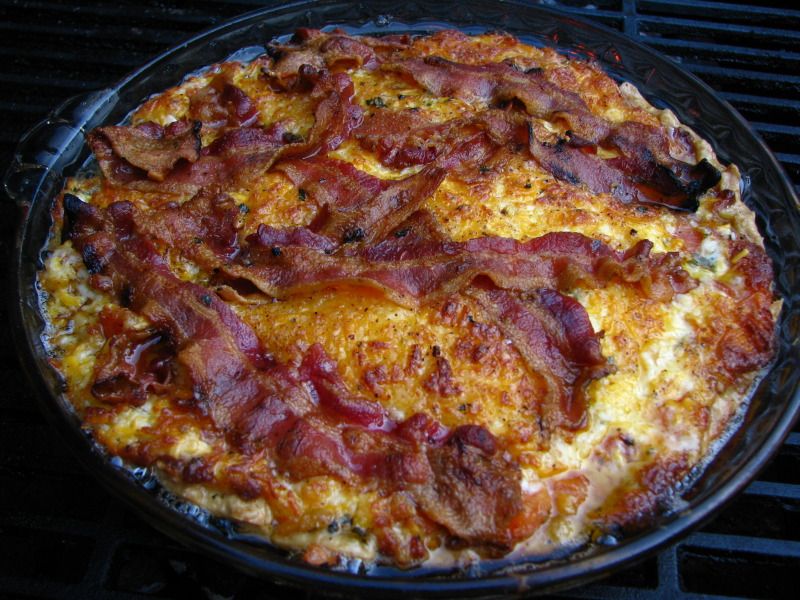 Coat the lettuce halves with olive oil and season lightly with salt and pepper. Sear the lettuce directly over the coals to get a nice grill mark and serve on the side with a large slice of the bacon and tomato pie.