Discussion Starter
·
#1
·
Guys.....went to the range today to shoot my 581 Smith and TC Contender.
Bought a box of Rem UMC 357mag 125gr JSP to shoot in the Smith and had a box of Win 45 Colt 225gr Lead Round Nose to shoot in the Contender.
Just tickle to death with the 581S&W
shot and total of 12 rounds...no cylinder bind
6 shot group at 15yds....Rem UMC 357mag. 125gr JSP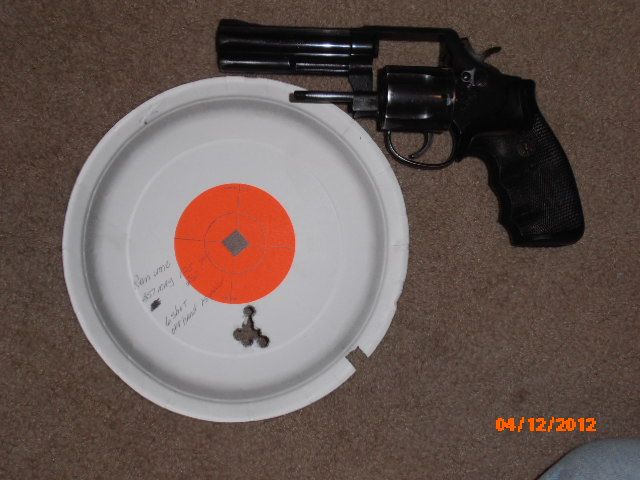 Started rough with the 45 Contender....At 25yds the groups were terrible...
Buckled down and held a firmer grip on the pistol and left with thi 3 shoot group at 25yds.Win 45 Colt Lead Round Nose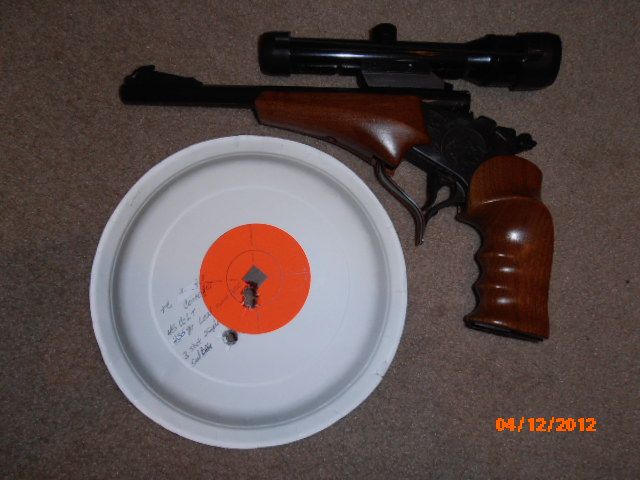 Tickled to death with my S&W........