I got a call from Dave Bailey, my taxidermist and he said that my turkey fan mount was ready to be picked up.
Mine was the 3rd turkey to be turned in to him, in Allen county and it was shot on the 24th of April. Pretty quick service...and good quality too.
Only $115 for this mount.
Turkey Fan Mount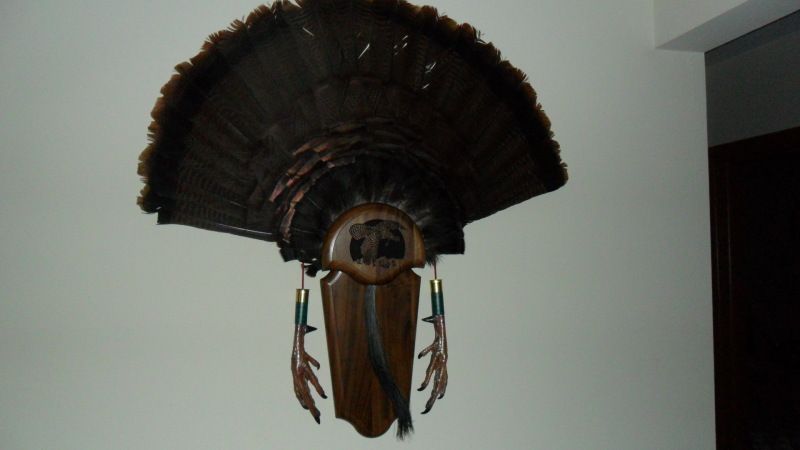 Beard and Feet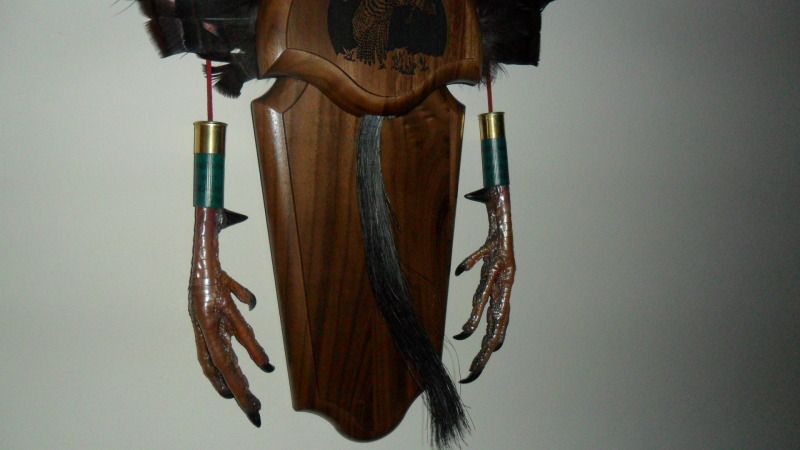 Bowhunter57