Had a nice King Salmon slab laying around from a pervious fishing trip, so on July 4th I decided to try a new Salmon Pattie recipe.
I took out the almost 5 lb Slab and cut about 1/3 of it off to be used for the salmon patties.
Then you take that slab and mince the salmon and remove any small bones-
Take a 1/4 cup of basil and 1 red onion and cut the onion into very small pieces and add the two ingredients with the finely cut salmon into a bowl-
Add a teaspoon of salt and pepper, and one egg and mix together. You can add some bread crumbs if you like-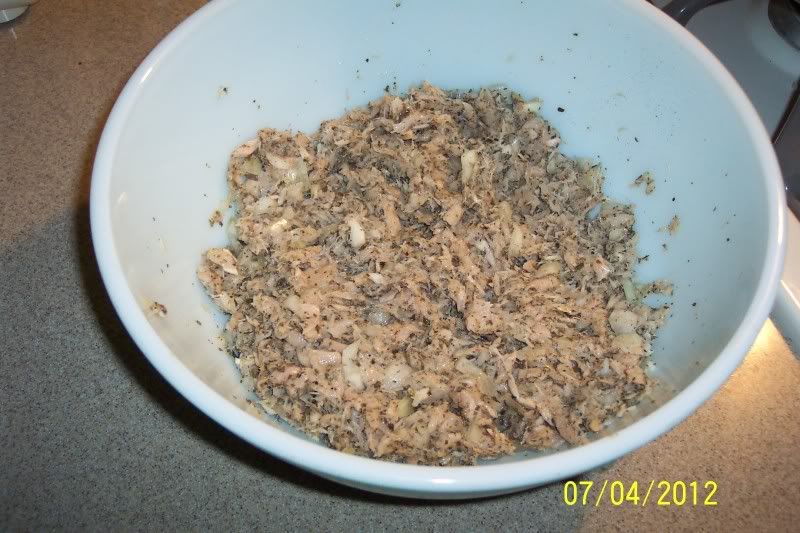 Once it is all mixed well, form the patties and their ready to be grilled. I also took some of the salmon fillets and used a salmon rub on those.
Put them on some foil on the grill-butter the foil before you put them on there, and cook until ready usually 4-6 minutes or as desired.
The end results-you can garnish the patties with whatever you like(Tomato slices-Tartar sauce-on a bun and your ready to eat.)