Discussion Starter
·
#1
·
I have been wanting a dubbing brush spinning tool, but didn't want to pay $80-200 for one. Luckily for me, I have a father who is retired, seems a little bored sometimes, and is very good working with wood projects. I gave him the details and specs, sent him a few YouTube videos, and from 4 states away he pretty much nailed it. Here is the device: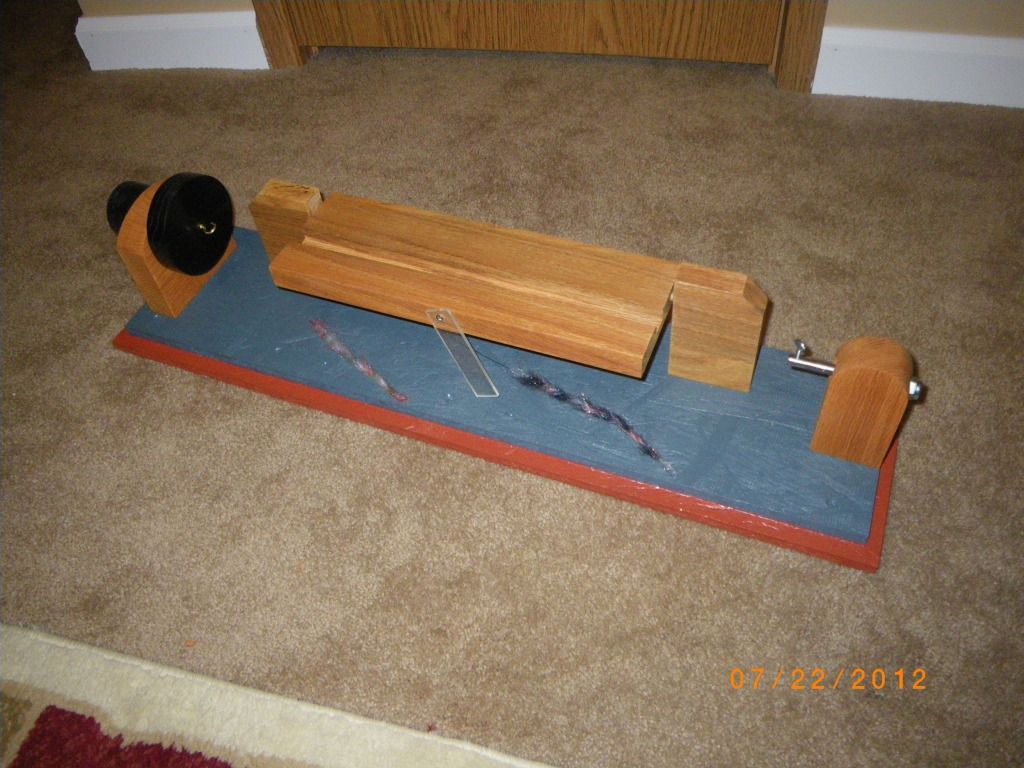 For those unfamiliar with the concept, this thing essentially makes a dubbing loop using thin wire to trap and spin materials together. You can blend colors and styles of materials in a streamer or dubbing "brush" as they are called. So far I have been playing with Senyo Laser Yarn in it to make brushes for small streamers, blending a few colors in each brush. Once you lay the loose material over the wire on the table, run the wire back over the top of the materials to trap it. Then start spinning, and lightly brush the material when it starts to get trapped. The results are pretty cool.
Material ready to spin: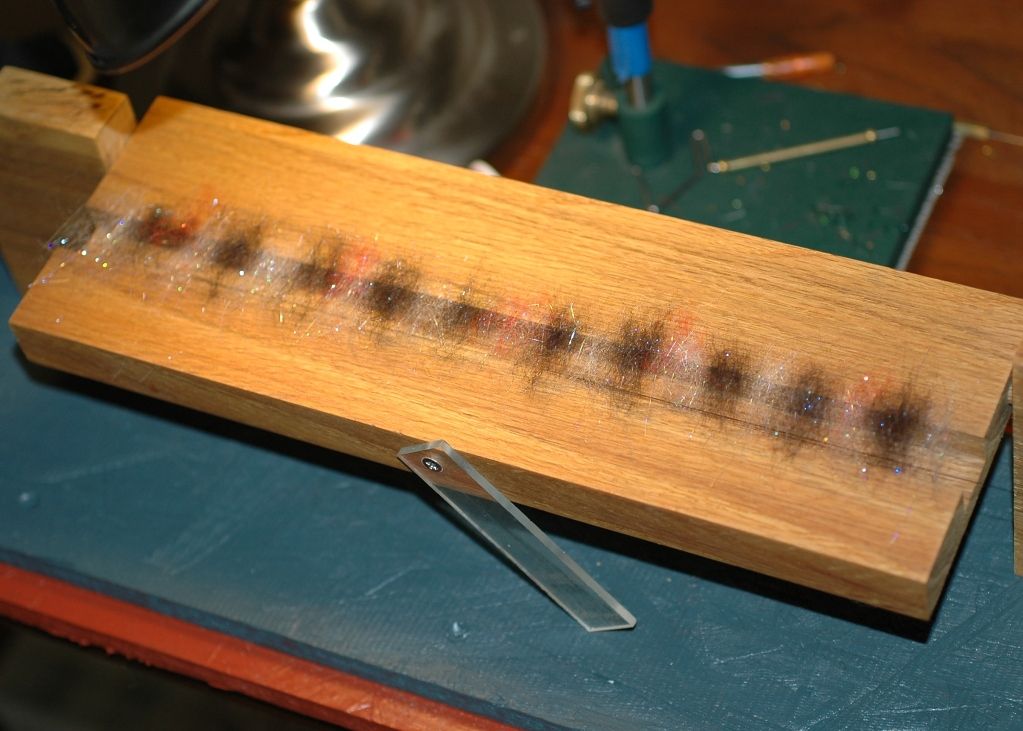 Completed brush:
I also did one using olive/grey/red Laser Yarn and made a 2-minute streamer using simply that and a Fish Skull: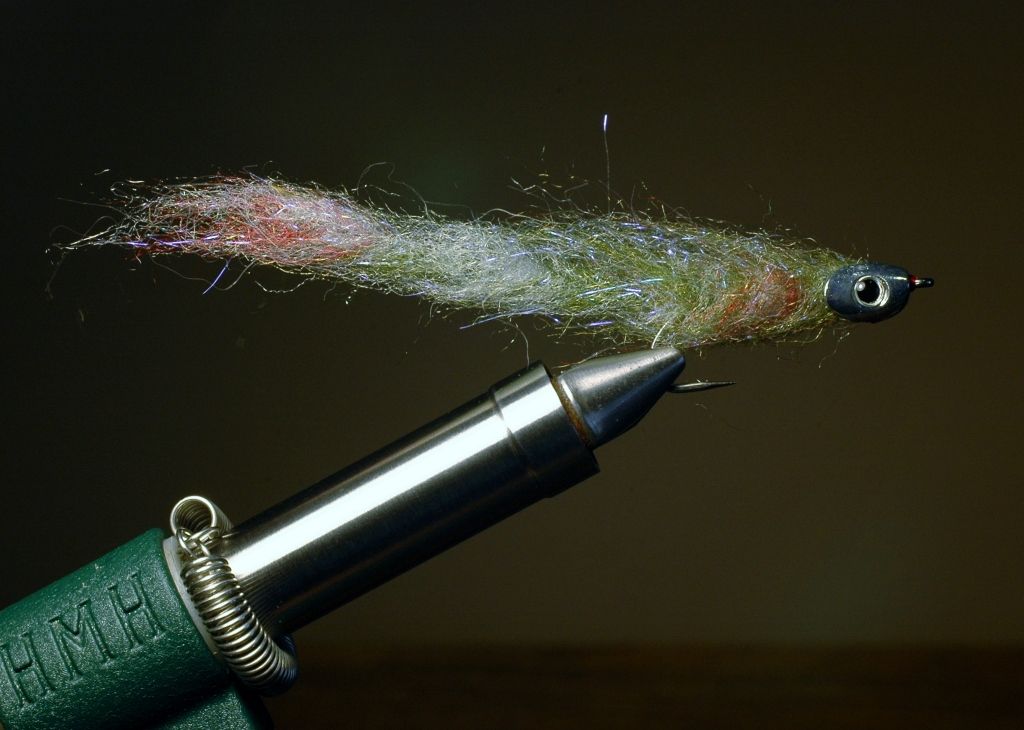 Last night I also made one that I like best so far using white/grey/pink Laser Yarn for sort of a shad coloration. Very cool blend. Soon I am going to experiment with some dubbing blends for my carp flies. I am making a brush that is about 12-13" long, so on smaller carp flies I can tie several patterns using a single brush, and a brush only takes maybe 10-12 minutes to make.