Discussion Starter
·
#1
·
I got my first deer today! It was out at Grand River. I've sat in this spot 5 or 6 times through all kinds of weather, passing crummy shot after crummy shot just waiting for a clear shot opportunity like I had today.
I hit her at 8:00 am and she ran, fell down about 50 yards away, laid there for 5 minutes, then got up and took off while I was ratcheting my way down off the tree.
I found the arrow in the mud and thought maybe I just missed. I didn't see any blood right away. When I got back into my stand I noticed some hair on the arrow shaft. I figured I'd go look again and sure enough, little drops of blood.
Long story short, I had to follow that blood trail for three and a half hours through thick woods. I think I just clipped one lung. Anyway, it took me an hour and a half to get it back to my truck, with my tree stand, bow, and over-clothes on my back.
...now to set up my laptop in the garage and open that "butchering your deer" sticky...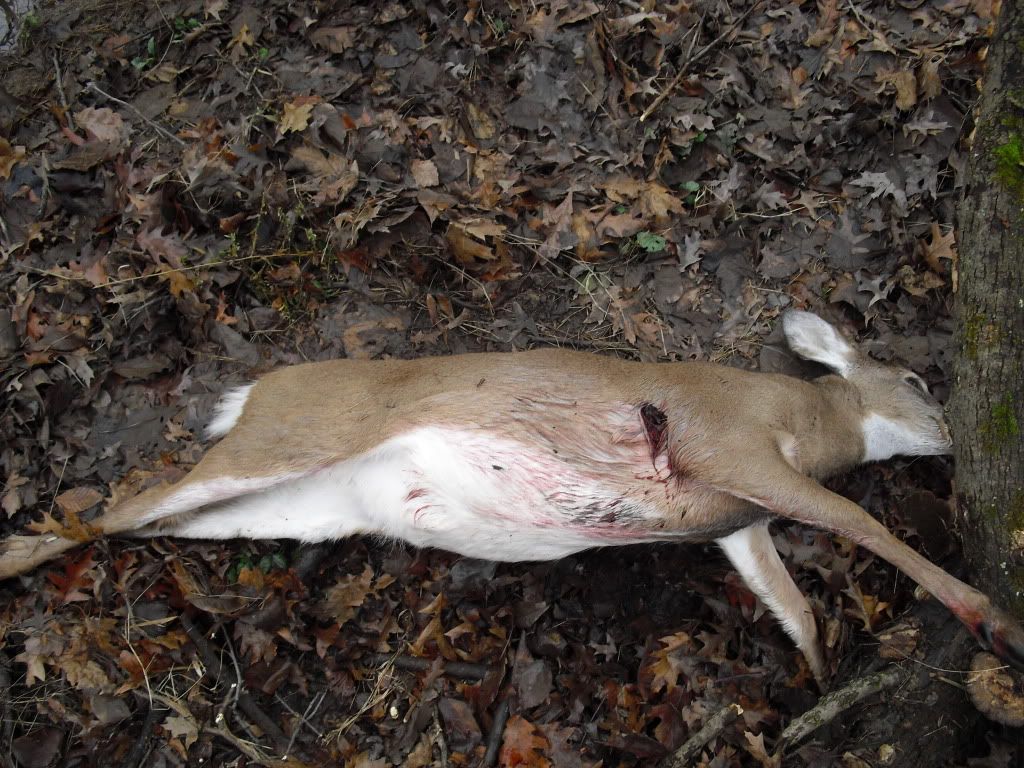 I didn't have a deer dragging cable, so I used my safety harness. You say "hillbilly" and I say "resourceful".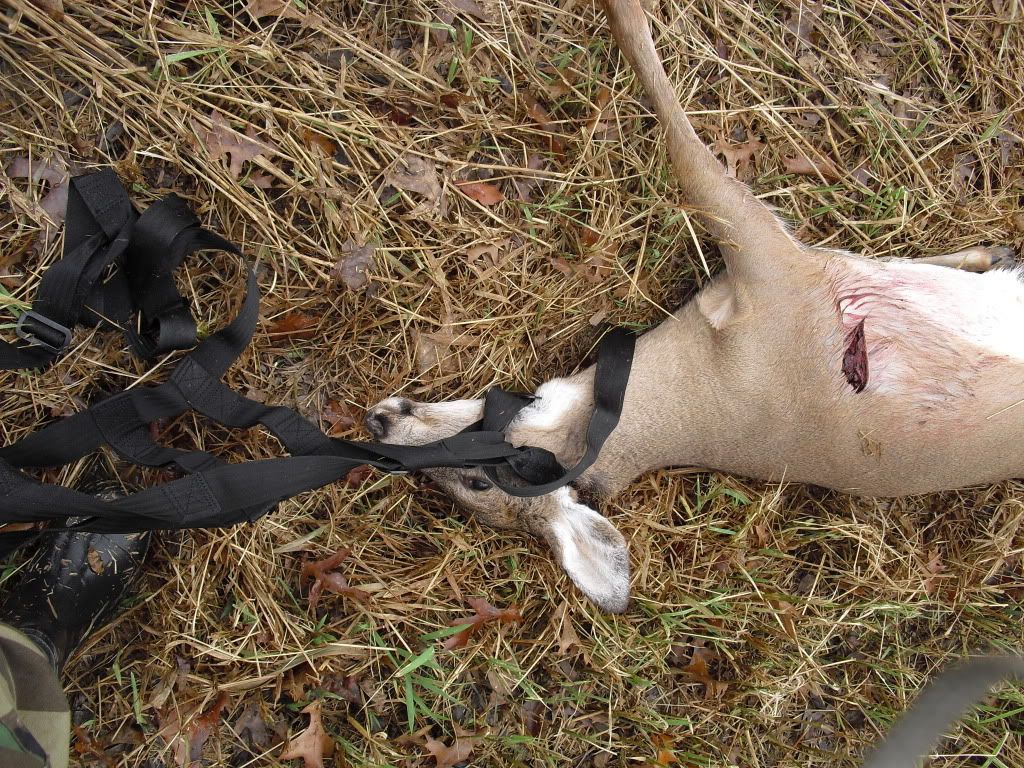 Wow, I just noticed how red my face is in this picture compared to the one after it. I had a work out!