This evening, the sky cleared, the water calmed and the fish were biting. I caught a few smallies, but they were too small to keep. Even so, they are always fun to catch.
The channelcats were huge! I lost one that flat out ignored the fact that he was hooked and he was headed for the other side of the planet. After that one, I backed off on the drag and it paid off, as the next one was a 24" fish. The 22" channelcat was caught on a Rebel crawfish crankbait, but the 24" cat was caught on a Repala Original Floating Minnow.
To make the evening even more enjoyable, the sky was good company.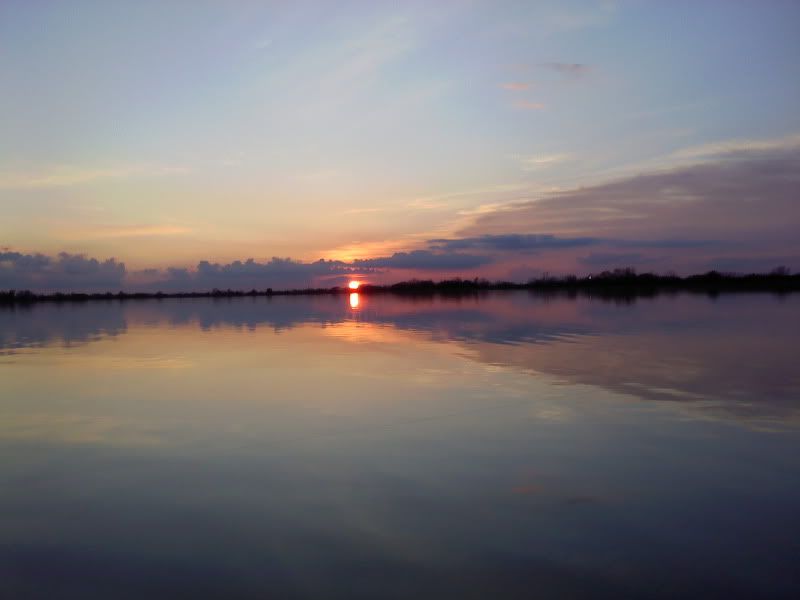 22" and 24" Channelcats.
Bowhunter57